Custom Creative Remodeling  has the "One Stop Shop Home Solution" for YOU!
Looking for a  New Look accompanied by the Comfort you deserve in your home?  Check out our "One Stop Shop Solution". We are a team of highly trained professionals that can accomplish any vision you may have within your residence while providing the comfort you need with our air conditioning, water system, plumbing and electrical services performed by Arizona Air.
Your investment in your home, your quality of life, and your future are very important to us.  At Custom Creative, We Design with YOU In Mind!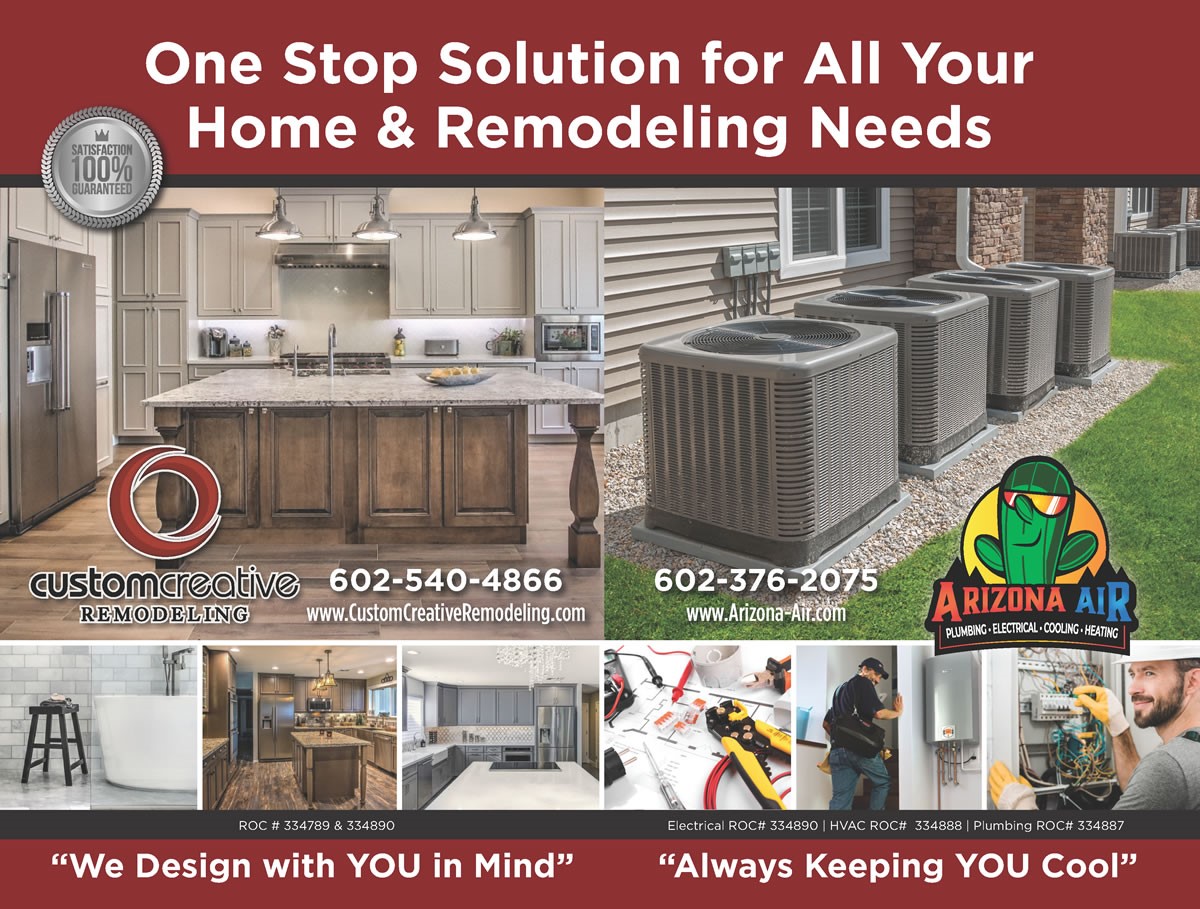 TIP:
Have you ever thought about the advantages of remodeling your home?  Here is a list of things to consider.
Remodeling can give you more space
Remodeling can be more cost effective
Remodeling can increase the value of your home.
Remodeling can have tax advantages.