Premier Kitchen Remodeling Services
Premier Kitchen Remodeling Services in Phoenix
We are Phoenix's leading kitchen remodeling contractors, passionate about creating customized kitchen designs that enhance functionality and value to your home. We don't just remodel your kitchen; we help you reinvent it.
Designed for Your Lifestyle
We believe the kitchen is the heart of the home. It's where families gather, meals are shared, and memories are made. That's why we put our heart and soul into every design, ensuring it resonates with your unique tastes and lifestyle needs.
Our expert design team offers personalized consultations to understand your vision and transform it into a functional and aesthetically pleasing reality. We understand that everyone's tastes, needs, and budgets are different. So, we tailor our services to create unique solutions that perfectly fit you.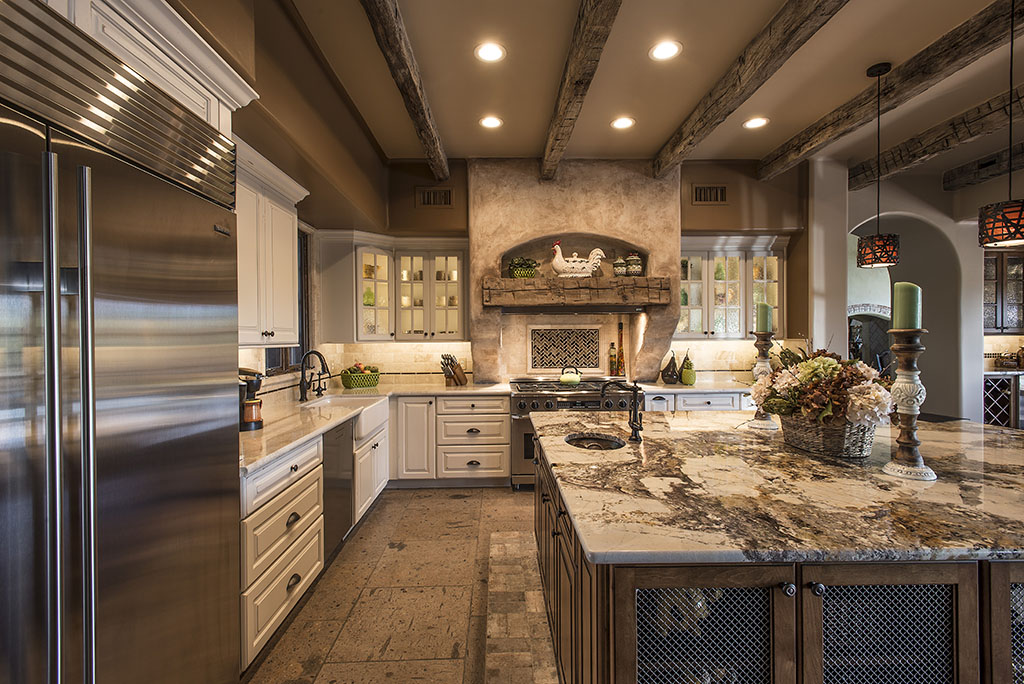 We make it a point to stay abreast of the latest kitchen design trends while also appreciating classic styles. This blend of new and old, modern and traditional, helps us to create stunning designs that are both stylish and timeless.
Quality Materials and Superior Workmanship for Lasting Value
We are dedicated to providing the highest quality in all aspects of our service. We partner with trusted suppliers to source the best materials available – granite countertops, high-end appliances, custom cabinetry, and more. Our experienced craftsmen handle these high-quality materials with utmost care and precision to deliver results that don't just meet but exceed your expectations.
Every member of our team is highly trained and committed to maintaining the highest standards of workmanship. We take pride in our attention to detail, ensuring every aspect of your kitchen remodeling project is executed flawlessly.
Increased Home Value through Custom Kitchen Design
A well-designed, functional kitchen can significantly increase your home's value. Whether you're planning to sell or just want to enjoy an updated space, our custom kitchen remodels are an investment that delivers significant returns.
We tailor our designs to the specifics of your home, maximizing space, enhancing flow, and ensuring your kitchen is not just beautiful, but also adds real, tangible value to your property. Every inch of your kitchen space is meticulously planned and used to its fullest potential, offering a blend of luxury and practicality that a future homebuyers will appreciate.
We also understand the importance of energy efficiency and sustainability. Hence, we can integrate green solutions into our designs, ensuring your kitchen is not just modern and beautiful, but also environmentally friendly.
Trust Phoenix's Kitchen Remodeling Experts
We are more than just contractors; we are committed partners in your kitchen remodeling journey. From the initial consultation to the final walk-through, we're with you every step of the way, providing professional advice, transparent communication, and top-notch customer service.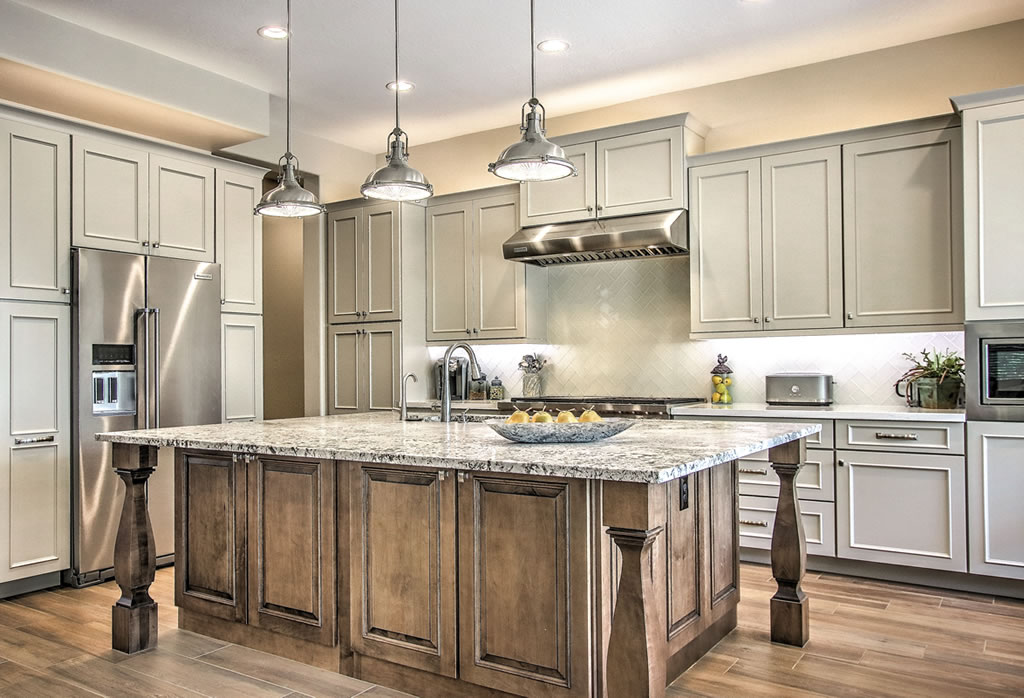 Trust us to transform your kitchen into a space that's uniquely your: stylish, functional, and valuable. Contact us today at 602-540-4866 or click here to schedule an initial consultation and take the first step towards your dream kitchen.
We look forward to working with you to create the perfect kitchen space that you and your family will love and enjoy for many years to come. Let Phoenix's Premier Kitchen Remodeling Services breathe new life into your home with a beautifully crafted kitchen that stands the test of time.