Scottsdale's Premier Bath Remodeling Contractor
Scottsdale's Premier Bath Remodeling Contractor
Welcome to Custom Creative Remodeling, Scottsdale's leading service provider of comprehensive bath remodeling solutions, where design meets excellence and functionality converges with finesse. We proudly serve Phoenix and the surrounding areas, offering a suite of design services, quality materials, professional craftsmanship, and exceptional customer service that sets us apart from our competition.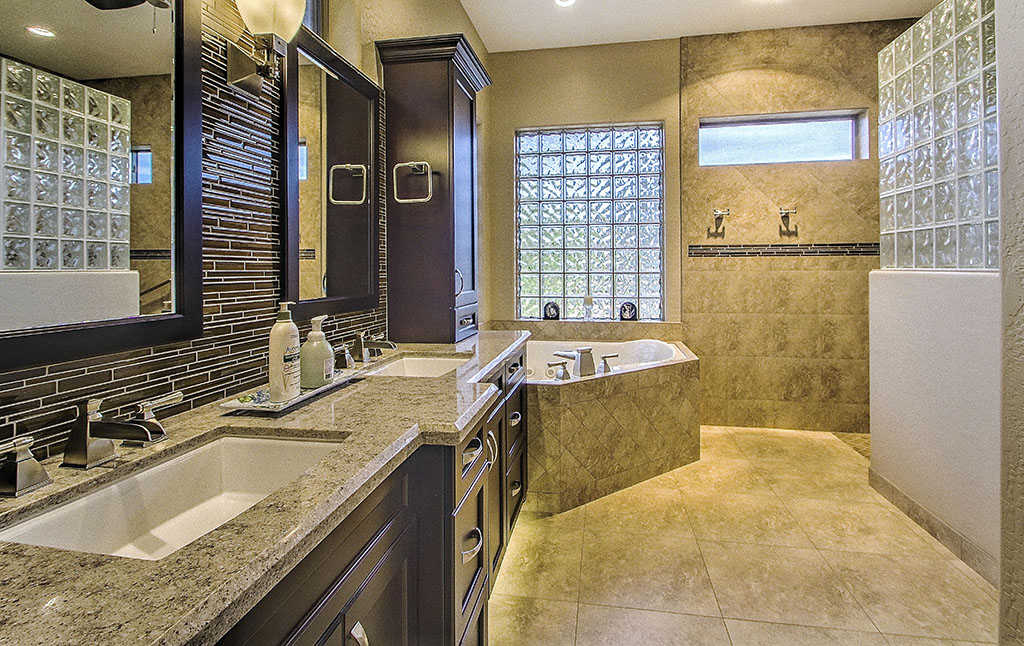 Our Design Services
Turning your dream bathroom into a reality requires more than just tools and materials calls for an innovative vision and meticulous planning. At Custom Creative Remodeling we believe in a collaborative approach. We work closely with you, helping you visualize your dream space and turning that vision into a tangible design.
Whether you desire a modern, minimalist bathroom or you're drawn to a more classic, elegant style, our experienced design team brings your concept to life. With state-of-the-art software, we'll create 3D renderings of your remodeled bathroom, giving you a sneak peek at the transformation before we even begin the construction process. Your satisfaction is our priority, and we ensure you're thrilled with the design before we move to the next step.
Quality Materials Create Lasting Value
A beautiful bathroom remodel is only as good as the materials used. Custom Creative Remodeling partners with top manufacturers to provide the highest quality materials in the industry. From durable and elegant marble countertops to sturdy, water-resistant vinyl flooring, our products not only enhance the aesthetics of your bathroom but also ensure longevity and durability. We're dedicated to providing materials that can withstand the test of time and keep your bathroom looking its best for years to come.
Professional Craftsmanship is Guaranteed
The Custom Creative Remodeling team consists of trained professionals with years of experience in the field of bath remodeling. We combine old-world craftsmanship with modern techniques to deliver results that are not only visually appealing but also structurally sound and functional. Our craftsmen respect your space, working efficiently and cleanly to minimize disruption to your daily routine.
The execution of your project is done with great precision and attention to detail. Each tile is laid meticulously, each fixture installed perfectly, and every corner polished to perfection. We pride ourselves on our workmanship, taking the time to get it right the first time.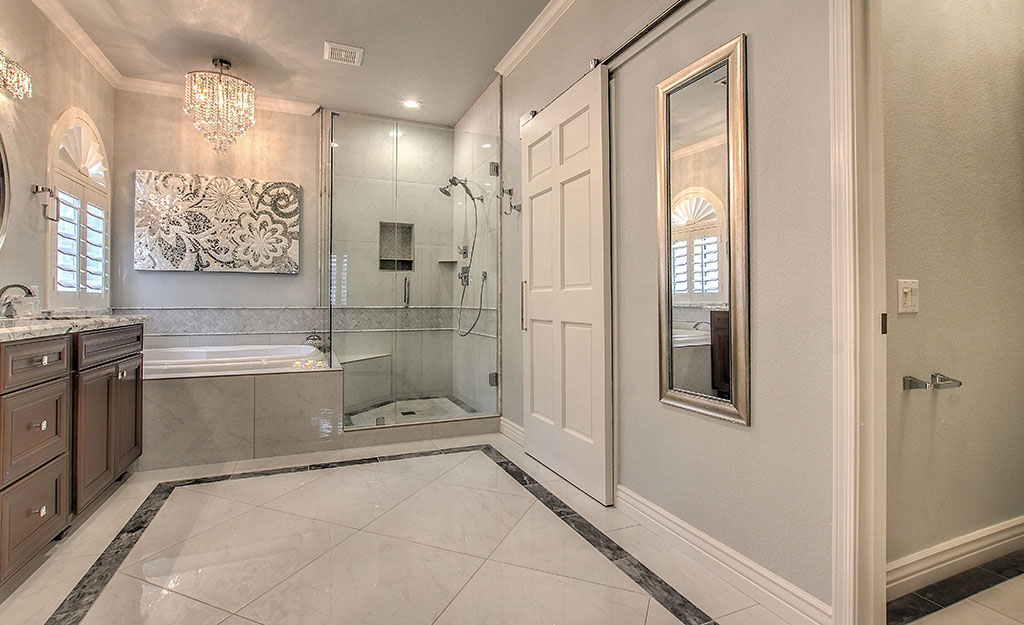 Exceptional Customer Service
We believe in creating not just beautiful bathrooms, but also lasting relationships with our clients. From the moment you contact us to the final reveal of your new bathroom, we ensure a seamless and enjoyable experience. Our dedicated project manager will guide you through the process, keeping you informed and involved every step of the way.
Customer satisfaction is our top priority. We understand that remodeling can be a stressful process, and we strive to make it as smooth as possible. We listen to your needs, respect your budget, and deliver on our promises. When you choose Custom Creative Remodeling for your bath remodeling project, you're not just getting a contractor – you're getting a partner dedicated to making your dream bathroom a reality.
Contact Arizona's Top Bath Remodeling Contractor
Ready to transform your bathroom into a luxurious retreat? Welcome to a world of exceptional bath remodeling at Custom Creative Remodeling. Join hundreds of satisfied customers and make your bathroom the sanctuary it deserves to be. Call us now and embark on the journey of making your dream bathroom a reality. Contact us today at 602-540-4866 or click here to schedule an initial consultation. We're excited to meet you, understand your vision, and begin the journey of crafting your perfect bathroom.