Welcome to the Premier Home Builder in Phoenix and Scottsdale
Welcome to the Premier Home Builder in Phoenix and Scottsdale
At Custom Creative Remodeling we understand the power of home. It is more than just a structure; it's where dreams bloom and memories flourish. For over two decades, we've helped residents of Scottsdale, Phoenix and Tempt to transform these dreams into reality with our top-notch home building services. Our extensive experience, expertise, and unwavering commitment to quality set us apart, making us the go-to builders in the Valley of the Sun.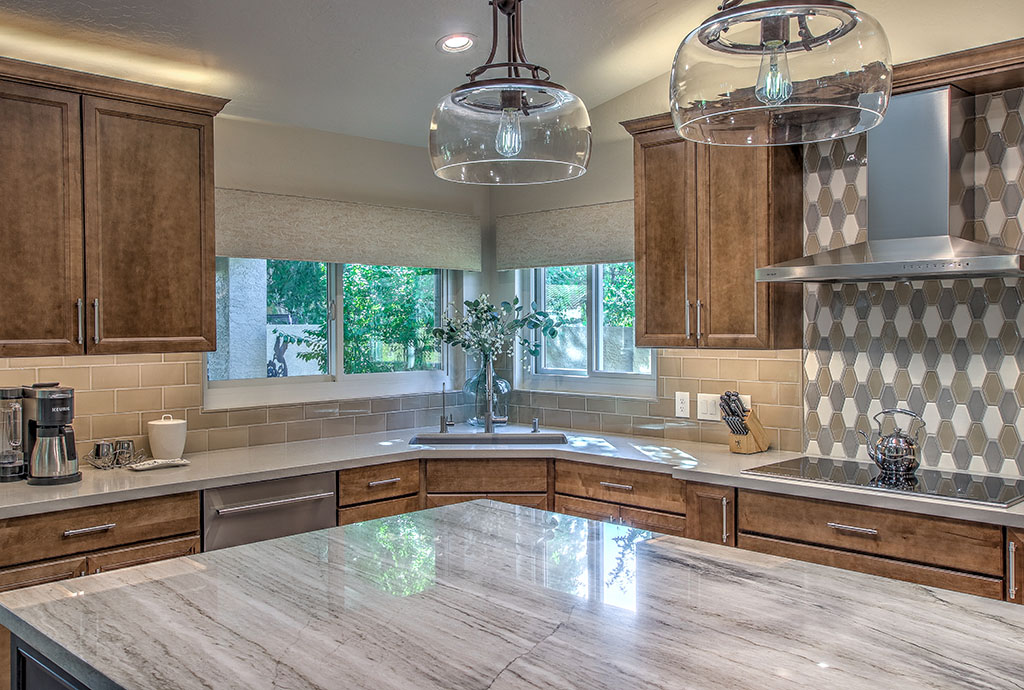 Experience and Expertise Add Up to Excellence
With more than 15 years in the industry, we've honed our skills and accumulated vast knowledge to navigate any home-building project. Whether it's a charming ranch-style home or an elegant two-story residence, our team of highly skilled professionals bring precision, creativity, and care to every project. We are proud to employ a crew that has mastered the art of blending functionality, aesthetics, and sustainability in home construction.
Superb Craftsmanship is Our Baseline
Every detail matters to us at Custom Creative Remodeling. We believe that superb craftsmanship lies at the heart of every great home. Our builders pour their expertise and passion into every corner, every brick, and every piece of wood, ensuring that the final product is not just a house, but a beautifully crafted home. We take pride in every project we handle, promising an impeccable blend of form, function, and feel.
Building Trust Through Open and Honest Communication
At Custom Creative Remodeling we put a strong emphasis on open and honest communication. We believe that every successful project begins with understanding our clients' unique needs and vision. We take time to listen, offer professional advice, and keep you updated throughout the construction process. You'll always have a say in your home's design and construction, as we believe a home should reflect the personality and lifestyle of its occupants.
Quality Materials for a Lifetime of Value
In line with our commitment to excellence, we utilize only high-quality materials in our construction. We believe that a house's durability, aesthetics, and overall value are largely dependent on the materials used. Thus, we source from trusted suppliers who share our dedication to quality and sustainability. With Custom Creative Remodeling, you're assured of a home that stands the test of time, a sanctuary for you and your loved ones for generations to come.

Satisfied Customers are Our Best Neighbors
Over the years, we've built not just homes, but also strong, lasting relationships with our clients. Our track record speaks volumes about our dedication to customer satisfaction. A testament to our work is the many customers who have continually expressed their satisfaction and recommended us to friends and family. Their testimonials speak of our professionalism, attention to detail, and an unwavering commitment to excellence.
Building the Future, One Home at a Time
At Custom Creative Remodeling, we don't just build houses. We build homes – spaces of comfort, joy, and growth where every room tells a story. With us, you're not just getting a building; you're getting a future, meticulously crafted with dedication, expertise, and a commitment to quality that's second to none.
Are you ready to turn your dream home into a reality? We'd be delighted to hear from you. Contact us today at 602-540-4866 or click here to schedule an initial consultation</a> and discover why Custom Creative Remodeling is the trusted choice for home building in Phoenix and the surrounding area.